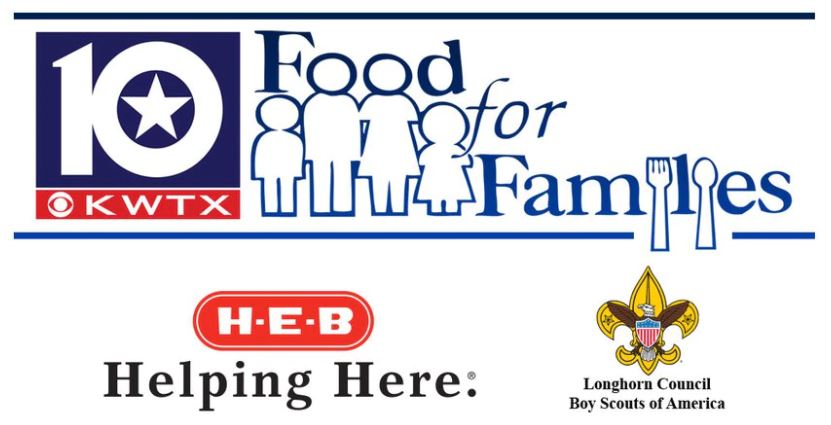 Friday, November 19th
6:00 AM – 8:00 PM
KWTX (6700 American Plaza)
Donate food to help feed families this holiday season!
The largest one-day food drive in Texas. Held the Friday before Thanksgiving. Sponsored by H-E-B, KWTX, and Boy Scouts of America. Caritas of Waco is proud to be one of the Central Texas food pantries to receive food and monetary donations, in addition to Acts Store House, Church of the Open Door, Hands of Mercy, Salvation Army, Shepherd's Heart, Shepherd's Heart Lorena, and Shepherd's Heart Robinson.
Preferred items:
Canned meats
Canned vegetables
Canned fruits
Cereal
Packaged pasta
Peanut butter
Food For Families Chairperson's Cup Competition:
Register for the Chairperson's Cup Competition against other businesses, schools, churches, families, or groups (in your category and group size) to collect the most pounds of food for the Food for Families drive. To register, click here to complete the form and send to ajallah@caritas-waco.org by Monday, November 15th.