11+
million pounds of food is processed through the Caritas warehouse every year
9,000+
individuals receive emergency & case management services every month
37,000+
volunteer hours are served at the Caritas pantry and thrift stores every year
23+
local pantries and agencies receive food from our pantry, in addition to Caritas clients.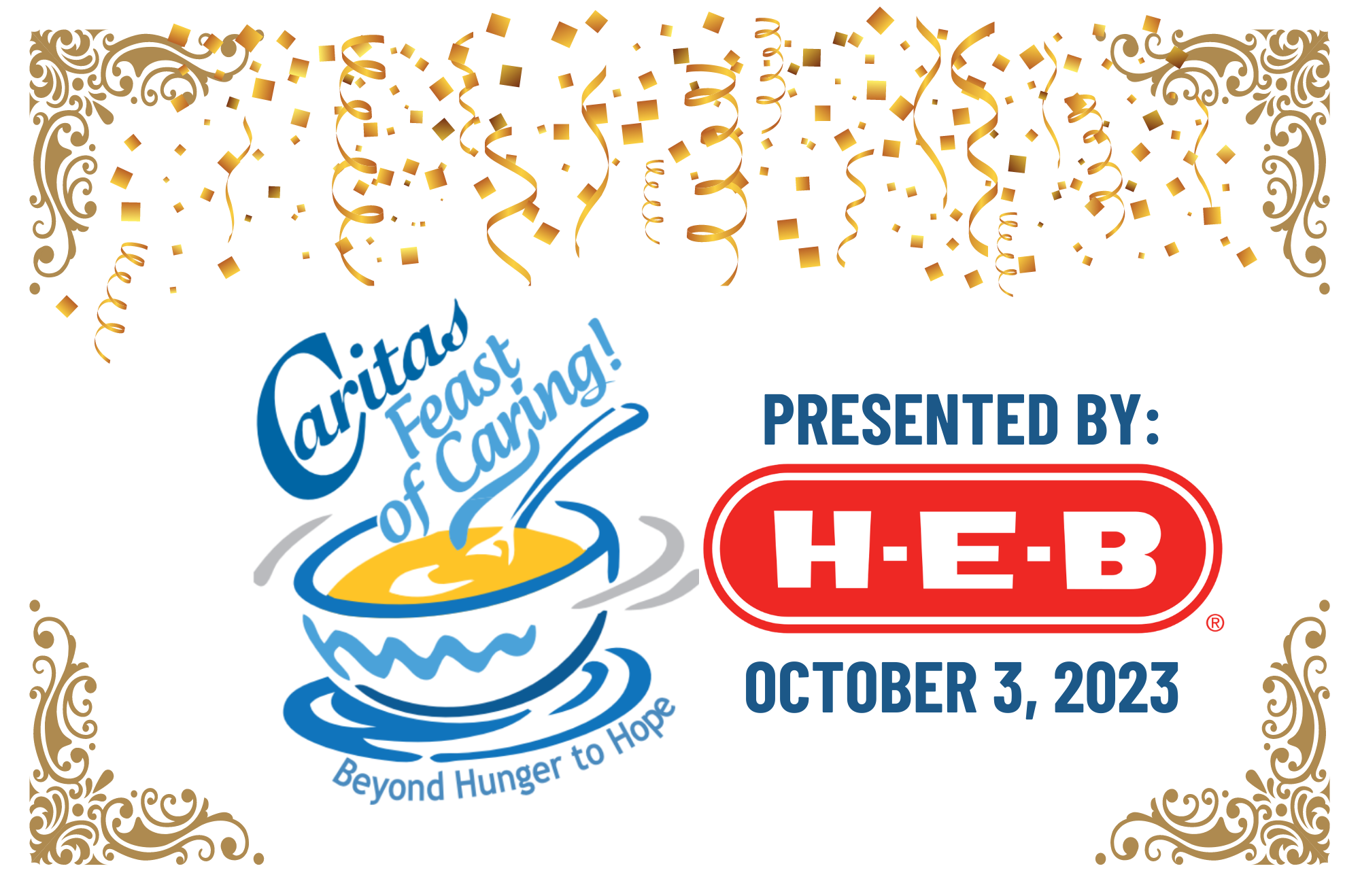 Join us for our annual Soup and Dessert 'Cook-Off'!
Local caterers and restaurants will showcase their specialty soups and desserts, to earn your vote for 'Best in Waco'.
Click here
for more information.
Caritas of Waco has served families in the local community for over 53 years. We are committed to fighting poverty and food insecurity by providing access to vital resources to those who are most vulnerable. Caritas of Waco emergency service programs provide an immediate assistance, that leads to a greater holistic approach. The ultimate goal is to help clients move from a state of dependency on assistance, to a greater level of self-reliance by providing access to the education, tools and resources needed to be stable long-term.
Hidden Treasures
Shop At Our Thrift Stores
Support Caritas of Waco programs by shopping at our Hidden Treasures thrift store.
Waco
3912 Bosque Blvd.
(254) 753-0125
Monday-Friday: 12pm - 6pm
Saturday: 10am - 6pm
For your convenience, you can donate at our store:Monday-Saturday: 10am – 2pm
To schedule a larger item pickup, call 254-640-8077
Supporting Veterans
Funds For Veterans' Assistance
The Caritas Veterans' Case Management Program assists low-income veterans and their surviving spouses living in McLennan, Falls, Limestone, Bosque, and Hill Counties with rent/mortgage bills, utility bills, nutritious food, prescriptions, transportation, housing, and childcare.
For more information, please contact:
Caritas Veterans' Case Manager, Tommy Hutchinson
(254) 753-4593 ext.233
thutchinson@caritas-waco.org
Caritas Veterans' Outreach Case Manager, Ketsia Mason
(254) 753-4593 ext.203
kmason@caritas-waco.org
This program is supported by a grant from the Texas Veterans Commision Fund for Veterans' Assistance. The Fund for Veterans' Assistance provides grants to organizations serving veterans and their families. For more info, visit www.TVC.Texas.gov.

Making A Difference Together
"Caritas helped me when I had nowhere to turn. In addition to the bill assistance, I am also able to get food at Caritas to help feed my family.""
Caritas Client